ACWORTH CHIROPRACTOR - Contact Us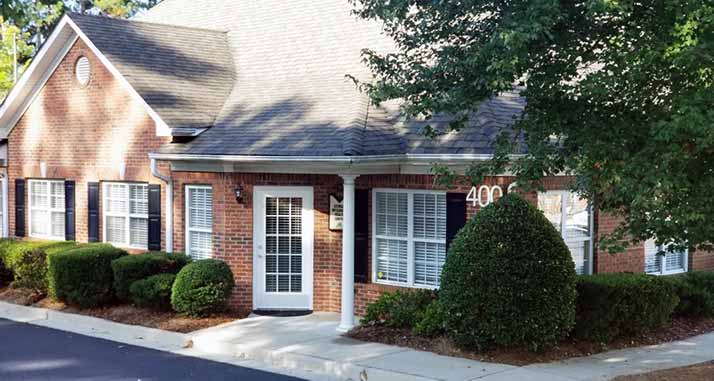 Are you ready to find relief from your pain?
Lukas Health Center provides trusted chiropractic care for Acworth that includes gentle, non-invasive treatments for chronic pain and many of the underlying conditions that cause it. Our chiropractor is here to help you get your life back and improve your overall health and wellness.
Get in touch with our office today for the following:
Chronic pain treatment in Acworth
Migraine treatment in Acworth
Fibromyalgia treatment in Acworth
And much more!
Please fill out the form below, including all required fields, and we will contact you as soon as possible.
---
FROM I-75 TRAVELING NORTH BOUND
• Take exit 271 (Chastain Road) and turn left onto Chastain Road heading westbound.
• Take Chastain Road to Cobb Pkwy. (Hwy. 41) and make a right heading northbound for 4.1 miles.
• At the intersection of Acworth Due West Road, there is a Shell gas station and a McDonalds – make a right.
• In 0.1 mile on the left we are in Butler Creek Corporate Center .
• Make a left in to the complex and an immediate left. We are building 400. Suite 410
---
FROM I-75 TRAVELING SOUTH BOUND
• Take exit 283 towards Emerson and merge on to Old Allatoona Road
• Old Allatoona Road becomes highway 293
• Merge on to Cobb Pkwy. (Hwy. 41) heading southbound for 8 miles.
• At the intersection of Acworth Due West Road, there is a Shell gas station and a McDonalds – make a left.
• In 0.1 mile on the left we are in Butler Creek Corporate Center .
• Make a left in to the complex and an immediate left. We are building 400. Suite 410
FROM (HWY. 41) TRAVELING NORTH BOUND
(From Barrett pkwy. and Hwy 41 intersection, we are 6 miles north and From Chastain Road we are 4.1 miles)
• At the intersection of Acworth Due West Road, there is a Shell gas station and a McDonalds – make a right.
• In 1/10th of a mile - we are in Butler Creek Corporate Center on the left.
• Make a left in to the complex and an immediate left. We are building 400. Suite 410
---
FROM (HWY. 41) TRAVELING SOUTH BOUND
(From the intersection of Dallas/Acworth Hwy and Hwy. 41 we are 4 miles south)
• At the intersection of Acworth Due West Road, there is a Shell gas station and a McDonalds – make a left.
• In 1/10th of a mile - we are in Butler Creek Corporate Center on the left.
• Make a left in to the complex and an immediate left. We are building 400. Suite 410
OFFICE HOURS
---
Monday
Appointment Only
---
Tuesday
8:45am - 1:00pm
3:00pm - 7:00pm
---
Wednesday
3:00pm - 6:00pm
---
Thursday
8:45am - 1:00pm
3:00pm - 7:00pm
---
Friday
Appointment Only
---
Saturday
Closed