Chiropractor Matthew Wolfertz D.C.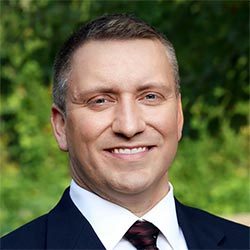 I was raised in a military family (Marine Corps), which cultivated in me a sense of gratitude and respect for our servicemen and women. I grew up on the shores of Oahu, then moved to NH where I graduated from high school.
As a child, I had the typical health problems and was frequently on antibiotics and children's fever/pain reducer. In 6th grade, following a vaccine booster shot, I was hospitalized for a month with unexplained encephalitis (brain swelling). In my 20s, I developed intense low back pain, chronic ear infections, and indigestion.
Eventually, I moved south to Marietta after I unexpectedly discovered a desire to study chiropractic. In my general chiropractic studies, I was impressed by the far-reaching effect chiropractic care seemed to have on health; many doctors, patients, and research articles reporting miraculous changes in nearly every disease I'd ever heard of. Yet, my own health conditions seemed to persist. The disconnect was frustrating. During this time, I was introduced to specific chiropractic care and learned about the unique structure of the upper cervical spine (very top of the neck). I became a patient and finally experienced my own steady transformation from sickness into health. It was a process though. Having previously received weekly adjustments under general chiropractic care, I was astounded when the specific atlas adjustment I received stayed in place for 7 months. All need for prescription medications eventually stopped, and each of my symptoms gradually disappeared. I radically changed my focus in school, pursuing all courses in upper cervical spinal care. I graduated in the top of my class, earning both Cum Laude and Summa Cum Laude honors for my DC and Bachelor's degrees. To this day I remain a patient, having my own upper neck regularly examined to make sure I am still in alignment.
As a doctor of specific chiropractic, I have provided upper cervical care on multiple mission trips to the Dominican Republic, Guatemala, and El Salvador.
Outside of practice I am a husband, father, and Spartan. I met my wife, Merrit, through an online Christian dating site and married her a year later in 2009. We have a daughter and two boys. I regularly compete in grueling Spartan obstacle course races.
---
Our Mission
We are committed to creating a healthier and happier community without the use of drugs and surgery through the healing power of Upper Cervical Chiropractic Care. By volunteering our time we are dedicated to educating people in our community on achieving health and wellness through natural remedies.
By helping to change our community's mindset and for generations to come by correctly and precisely adjusting one atlas at a time and finding the fundamental breakdown in each individual's disease process through Functional Health and Nutrition to free someone of the hindrance of an unwanted condition that robs enjoyment of Life!
OFFICE HOURS
---
Monday
Appointment Only
---
Tuesday
8:45am - 1:00pm
3:00pm - 7:00pm
---
Wednesday
3:00pm - 6:00pm
---
Thursday
8:45am - 1:00pm
3:00pm - 7:00pm
---
Friday
Appointment Only
---
Saturday
Closed